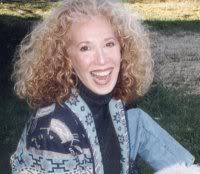 DONATIONS . Help the BASTIS Foundation Help Others
BASTIS Foundation, a non-profit educational health foundation, has no affiliation with any particular medical, political, religious, or special-interest philosophy or organization. We rely on the generosity of the people we help.

Donations are gratefully accepted and tax deductible.
Donations

BASTIS Foundation provides complementary/alternative medicine (CAM) education and health coaching to individuals, groups and organizations through Lectures, Workshops, and Seminars; this continually updated, interactive website that includes interactive CAM-oriented recommendations; and Evolutionary Health and Vitality Retreats.

Donations are gratefully accepted and tax deductible.

With your ongoing support, we will continue to be here helping people learn how to make informed choices about their bodies, their healthcare, and the quality of their lives.

Donate by Phone: Call (505) 783-9001

Donate by Mail:

Please send checks or money orders to:
Bastis Foundation
HC 61, Box 775, Ramah, New Mexico 87321

Make a Tax Deductible Donation Now:


Donate Products

BASTIS Foundation is always in need of supplements, nutritional foods, and products in good working order to help our clients. Currently, we are accepting:

Greens
Organically grown herbs, fruits & vegetables

Juicers and Blenders
Frequent-flyer miles
RV
Tractor
Open or Covered Trailer 6" x 12"

Donate Vehicles

BASTIS Foundation gratefully accepts donations of used cars, boats, trucks, and RV via America's Car Donation Charities Center. Call toll-free 1 (800) 513-6560, fax to (916) 631-4336, or email info@carprogram.com and tell them you want your donation to go to BASTIS Foundation.

Donate Via Proceeds

Support BASTIS Foundation by purchasing one of Dr. Bera Dordoni's CAM-inspired CDs or books:
Book: I Have a Choice?! , a trade paperback that has won praise from both CAM and allopathic physicians for its even-handed introduction to the benefits of alternative and complementary medicine.


I Have a Choice!, an Inspirational Music CD


Voices for a Choice, an Inspirational Music CD nominated for seven Grammys®
The recommendations provided by this site are suggestions only, and not intended as replacement for medical care from a licensed physician or healthcare provider. For additional complementary or alternative medicine (CAM) advice, please seek out a local naturopathic physician, Chinese medical doctor or practitioner, or qualified herbalist.

BASTIS FOUNDATION

Please call (505) 783-9001 . Email: bastis@bastis.org . Mail: HC 61, Box 775, Ramah, New Mexico 87321
© 2004 BASTIS Foundation - all rights reserved