VITALITY PROGRAM

5-Day Vitality Cleanse Program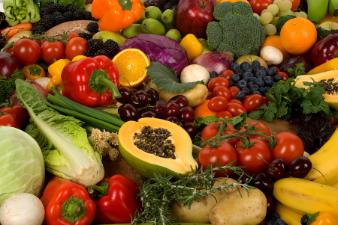 If you've been diagnosed with …
AIDS
Cancer
Chronic Fatigue Syndrome
Diabetes
Fibromyalgia
Gallbladder Dysfunction
Heart Disease
Kidney Disease
Liver Disease
Obesity
If you struggle with …


Tiredness

Frequent Colds, Flu, Or Infections

Bladder Infections

Food Allergies

Constipation

Feeling Bloated Or Gassy

Sugar Addiction

Achy Joints Or Muscles
If you want to …
Lose a Few Pounds
Have More Energy
Clear Your Head
Avoid Dis-Ease
Feel More Vital and Alive
Improve the Quality of Your Life
Start Working Right Now Toward Balanced Wellness
with
Bastis Foundation's Five Day Vitality Program a detailed plan that will help you:
Clean out your digestive system
Clean out your kidney and liver
Replace essential "friendly" bacteria in your system ... and start you on the path to recovery and rejuvenation

BASTIS Foundation's Five Day Vitality Program
includes a day-by-day guideline plus all essential recipes, including:

Miso Soup . Morning Drink. Raw Veggie Salad . Elimination Broth . Detoxification Broth . Color-Me-A-Salad
Refreshing "Italian" Salad . Gazpacho . Garbanzo Bean Salad . Soybean Treats . ... and more Only $15.95

BASTIS Foundation, a non-profit educational health foundation, has no affiliation with any particular medical, political, religious, or special-interest philosophy or organization. We rely on the generosity of the people we help.

Donations are gratefully accepted and tax deductible
The recommendations provided by this site are suggestions only, and not intended as replacement for medical care from a
licensed physician or healthcare provider. For additional complementary or alternative medicine (CAM) advice, please seek out a local naturopathic physician, Chinese medical doctor, or qualified herbalist.